Bill
BILL (NYSE: BILL) is a leading financial operations platform for accounting, family office, small and midsize businesses (SMBs). Our integrated platform helps businesses to more efficiently control payables, receivables and spend and expense management. Hundreds of thousands of businesses rely on BILL's proprietary member network of millions to pay or get paid faster. Headquartered in San Jose, California, BILL is a trusted partner of leading U.S. financial institutions, accounting firms, and accounting software providers.
What sets Bill apart?
"Our mission is to make it simple to connect and do business."
Product
Get an overview of what this software does.
Main tasks
Accounting
Data aggregation
Consolidated reporting
Top features
Efficient AP/AR end-to-end workflows
Multiple payment options (e.g., check, ACH, wires, virtual card)
Advanced, customizable approval workflows
Automatic sync with key accounting systems
Intelligent virtual assistant eliminates data entry
Unlimited online document storage
Easy audit-ready trails
Online and mobile access
Robust reporting options
In-product live chat
Simple onboarding and fast setup
Security
2-factor authentication & single-sign-on (SSO)
SOC 1 and SOC 2 attested
Encrypted using Transport Layer Security (TLS)
Protection against check fraud using automated Positive Pay service
Partners with a PCI certified vendor for credit card payments
More information here
Integrations
General ledger (automated sync): QuickBooks, Xero, Sage Intacct, NetSuite, Microsoft GP/BC
CRM: Salesforce, Proposify
Spend/expense management: Divvy, Expensify, Tallie, ReceiptBank
Document storage: Hubdoc
Mailing: Earth Class Mail
Project management: WorkflowMax
Tax 1099
Accuracy
Real-time automated syncs with general ledger accounting systems
Intelligent virtual assistant codes incoming bills in real time (with auto-duplicate detection)
Digital audit-ready trails to review every transaction
Custodians
Partner with thousands of accounting firms and top banks
Multi-currency
Bill supports payments in more than 130 countries and currencies.
Cost structure
Monthly subscription
Transaction fees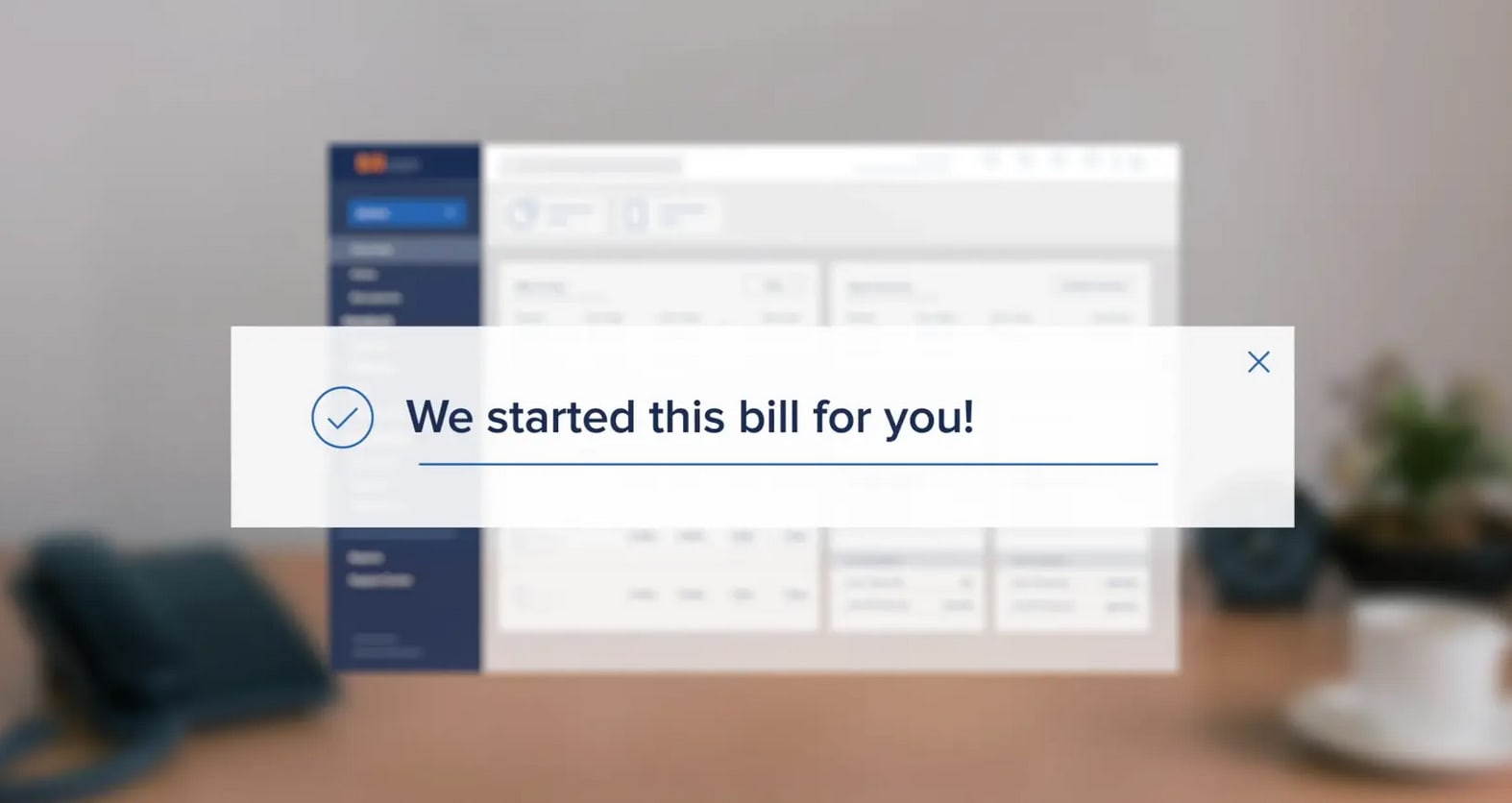 Key Company Info
Have a look at the company, clients and references to learn whether this is a match for you.
Ownership
Public company (NYSE: BILL)
Locations
San Jose, California & Houston, Texas (USA)
Focus
Multi-family offices
Single-family offices
Independent financial advisors
Registered investment advisors
Serves also
Individual wealth owners
Banks
Number of clients
More than 110k small and mid-sized segments
More than 2.5 million network members
What do clients say about Bill?
"Bill has been a total game changer for our firm and we could not be happier with the move! It has transformed the way we service and engage with clients, allowing us to shift from a cumbersome and time-intensive process to a streamlined and secure digital platform."
Josh Levine, Founder and CEO of Cornerstone Family Office
Support & Services
Learn what support and services you can expect
Support options
Chat
Email
Phone
Pricing of support
Varies based on the specific tier and packaging
Onboarding
Our cloud-based SaaS solution can be quickly setup and onboarded in a few hours without requiring external implementation partners.
End customers are able to self-onboard in most cases, and BDC offers onboarding sessions to those customers who require additional support.
Customisation
Complete and customisable end-to-end approval workflow.
Also, tailor your AP/AR workflows to meet your needs.
Added services
Comprehensive online resources for training and troubleshooting
Professional product experts are available.
FAQs
FAQs about Bill
Bill is a third-party financial and accounting management company.
It is a cloud-based software that digitises and automates manual and tedious back-office financial processes for small and medium enterprises.
Bill works by automating manual bill payment(both domestic and international), providing an integrated vendor-client platform and a secure, cloud storage space for invoices, contracts, and other vital business documents. Bill also offers a user-friendly dashboard for more insightful monitoring of the workflow.
Simple solutions for complex times.