SoftLedger
SoftLedger provides real-time visibility to critical financial data.
Our cloud-native accounting platform and APIs help family offices manage multiple entities and investments. This includes a full-featured general ledger, multi-entity consolidation, foreign currency revaluation, accounts receivable, accounts payable, crypto asset management, and more.
What sets SoftLedger apart?
"Every company should be able to access their financial data faster. That belief is why we set out to build SoftLedger - the modern, real-time accounting software platform."
Ben Taylor
Product
Get an overview of what SoftLedger does.
Main Tasks
Accounting
Consolidated Reporting
Data
Institutional Investor
Data Aggregation
Portfolio Management
API
OEM software and licensing
Top features
Ability to Whitelabel
Full Multi-Currency Support
Custom Reports
Custom Development Service
Banking Providers
Transparency
Proven Agility
Assets supported
Alternatives
Integrations
Auth0
Plaid
Vezgo
Postmark
Expensify
Type of data
Transaction level
Accuracy
Internal controls, we had a SOC 1 type 2 audit completed to verify our controls are working effectively.
Time to new custodian
Depending on clients needs
Multi-currency
Users can set multiple base currencies
Based on transaction data
Users can separate holding level gain/loss from currency gain/loss
Cost structure
Seat-based (per named user)
Transaction use based (per transaction)
Average cost p.a.
SMB: Starting at $979/month
Enterprise: Custom Pricing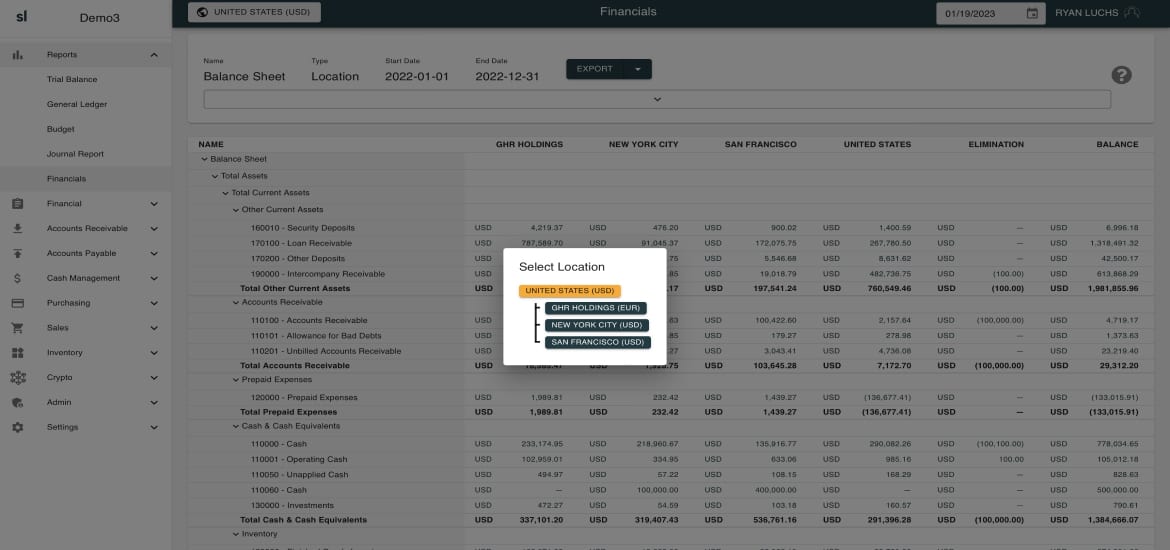 Key Company Information
Have a look at the company, clients, and references to learn whether this is a match for you.
Employees
11-50
Ownership
Owned by management
External investors
Incorporated
United States of America
Top markets
United States of America
United Kingdom
Hong Kong
Australia
Singapore
Focus
Single family offices
Serves also
Multi-family offices
Exchange platforms
Software and technology providers
What clients say about SoftLedger?
"We have many issues with our other systems, but SoftLedger has been perfect."
Financial director
Support & Services
Learn what support and services you can expect
Added Services
Software development
Support options
Dedicated contact
General contact mail or phone
Pricing of support
Based on SLA
Free support
Bespoke development
We consider non-recurring engineering projects on a case by case basis. Typically we'll take this on if these projects are aligned with our product roadmap.
Simple solutions for complex times.