PaxFamilia
Category
Consolidated Reporting
Country
Belgium
Visit website
Get in touch with PaxFamilia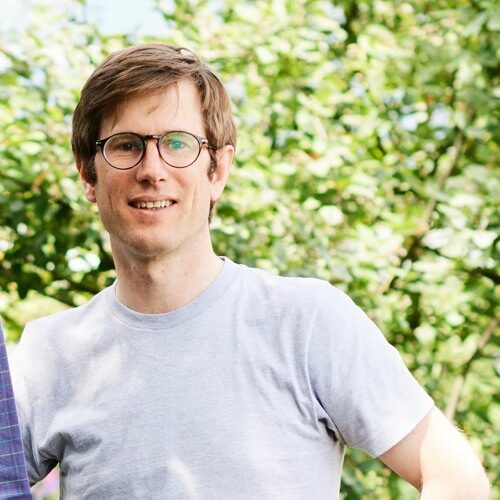 Guillaume Desclée
Contact Guillaume Desclée
PaxFamilia is a wealth planning platform that helps advisors to serve their clients with a holistic and structured approach to their wealth.
PaxFamilia aggregates the family's wealth information in one secured platform and contextualizes it by mapping all its civil aspects (matrimonial regime, ownership structures, etc). Linked to this data, the platform provides reporting and estate planning tools, such as a financial and inheritance tax simulator. To not only improve advisor efficiency, but also the client's experience, PaxFamilia disposes of an intuitive client interface through which the client, his family members or other trusted third parties can access the wealth information and create the global wealth passport together.
What sets PaxFamilia apart?
"We are an all-in-one family-centric platform that covers the entire client journey, from aggregating and contextualising wealth data to producing advice and offering a unique digital client experience."
Guillaume Desclée
Product
Get an overview of what this software does.
Main tasks
Consolidated Reporting
Data Aggregation
Succession Simulator
Top features
Family structure
Asset inventory
Donation inventory
Ownership framework
Interactive structure diagrams
Secured digital vault
Financial planning tool
Inheritance tax simulator
Smart reporting tool
Third party access
Assets supported
Bankable assets
Private equity
Real estate
Rare collectibles (e.g. luxury cars, boats, high-value jewelry)
Insurances
Companies
Liabilities
Security
ISO 27001 certified by Summer 2021.Protection
SSL protocol data encryption
Access  account is protected by a double SMS authentication system
Vulnerability tests
Third party security assessment reports
Integrations
API
File integration framework
Banking aggregation
File upload
Accuracy
ISO 27001 certified 2021
CSSF SaaS provider
Frequent penetration tests
Third party security
Assessment reports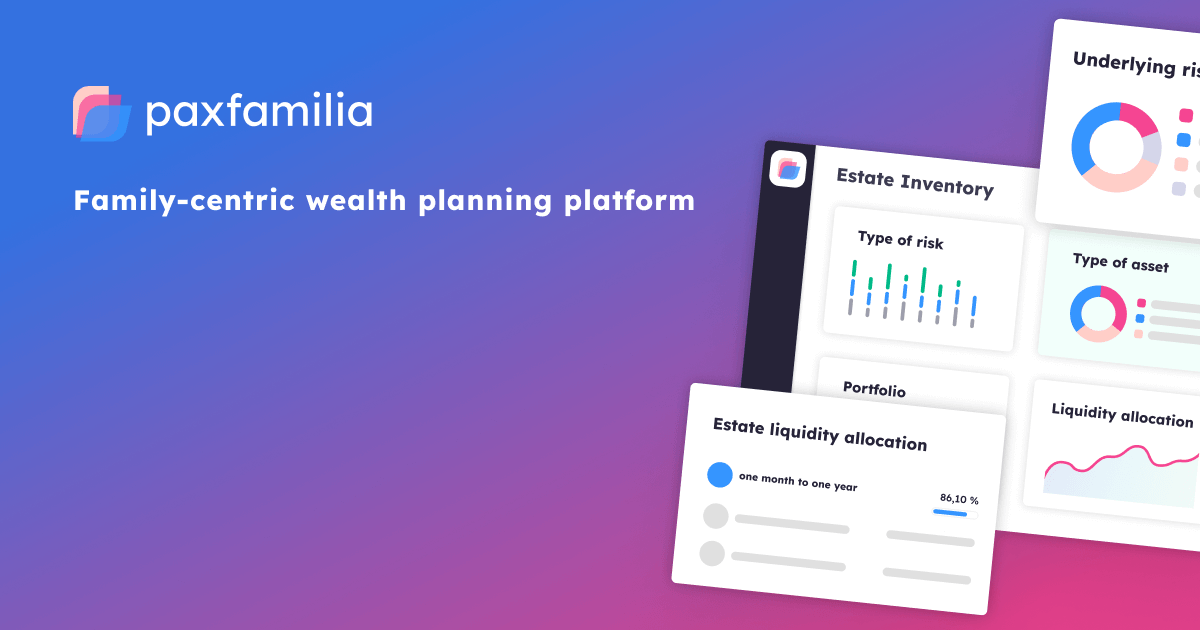 Key Company Info
Have a look at the company, clients and references to learn whether this is a match for you.
Ownership
Owned by management
Key staff also have ownership
Owned by a larger corporation
Top 5 Markets
France
Luxembourg
Belgium
Switzerland
Monaco
Serves also
Single-family offices
Banks
Insurance brokers
Independent financial advisors
Registered investment advisors
Number
900 advisors
21k+ families (end-users)
BNP Paribas Fortis
Deloitte
VGD
Van Havermaet
MyFamilyOffice
Pulse Neo Family Office
Baker Tilly
Request References
What PaxFamilia's clients say?
"PaxFamilia is a major innovation in the world of Wealth Management."
Stephane Vermeire, General Manager Private Banking and Wealth Management at BNP Paribas Fortis.
Support & services
Learn what support and services you can expect
Support options
General contact mail or phone
In person on site support
24/7 accessible knowledge base
Pricing of support
Based on SLA
On use basis
Free support
Customisation
User interface
Reports templates
Activated planning tools
Bespoke development
Connections to existing systems
Wondering how PaxFamilia compares to other companies?
We also reviewed some other Consolidated Reporting Providers
Simple solutions for complex times.