Private Wealth Systems
Private Wealth Systems' award-winning innovation has transformed consolidated investment reporting for global family offices and UHNWIs.
UHNWIs, family offices and private banks rely on Private Wealth Systems to transform how they aggregate investment data, validate data accuracy, report on multi-asset class portfolio performance and evolve complex investment portfolios over time.
Simple ("Promoter") is not a current client of a Private Wealth Systems. Promoter will receive cash compensation for referrals to Private Wealth Systems. Click here to read the full disclaimer.
What sets Private Wealth Systems apart?
"Our platform has proven to deliver a level of data accuracy, speed, and personalization that remains unmatched. We have eliminated the friction of information for complex investment portfolios."
Craig Pearson
Product
Get an overview of what this software does.
Main tasks
Accounting
Consolidated reporting
Portfolio management
Data aggregation
Risk management
Impact/ESG reporting
Top features
Data aggregation – our direct bank feeds captures 3x more data than other providers.
Data validation – we perform daily reconciliation and correct bank data errors.
Performance calculation – in side by side comparisons with other systems we have proven double-digit accuracy in performance and analytics.
Custom reporting – our award winning data model empowers each user to personalize their data any way they want.
Digital portal – wealth owners can customize their own mobile dashboards to have total power over their wealth.
Assets supported
Private equity
Bankable assets
Real estate
Rare collectibles (e.g. luxury cars, boats, high-value jewellery)
Security
Multi factor authentication
Application scanning
Network scanning
Encryption at-rest and in-transit
Data leakage prevention (DLP)
User level access controls
Annual audits by global banks
Integrations
API that can connect with any third party system including CRM, bill pay
Accuracy
We run our transaction and position ledger in parallel to each custodian and manager daily to ensure the industry's highest level of data accuracy.
We correct bank errors, and enrich the data across pricing, accounting, and corporate actions.
We have successfully passed transaction level audits by top auditing firms.
In side by side comparisons we have shown that other systems generate double-digit errors.
Multi-currency
Users can set multiple base currencies.
We can separate holding level p&l from currency p&l based on transaction data.
Average cost p.a.
$60k full version
$25k light version
Category
Consolidated Reporting
Country
United States of America
Visit website
Company Representative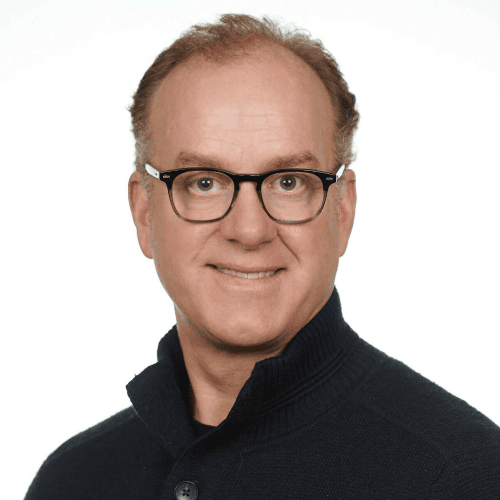 Craig Pearson
United States of America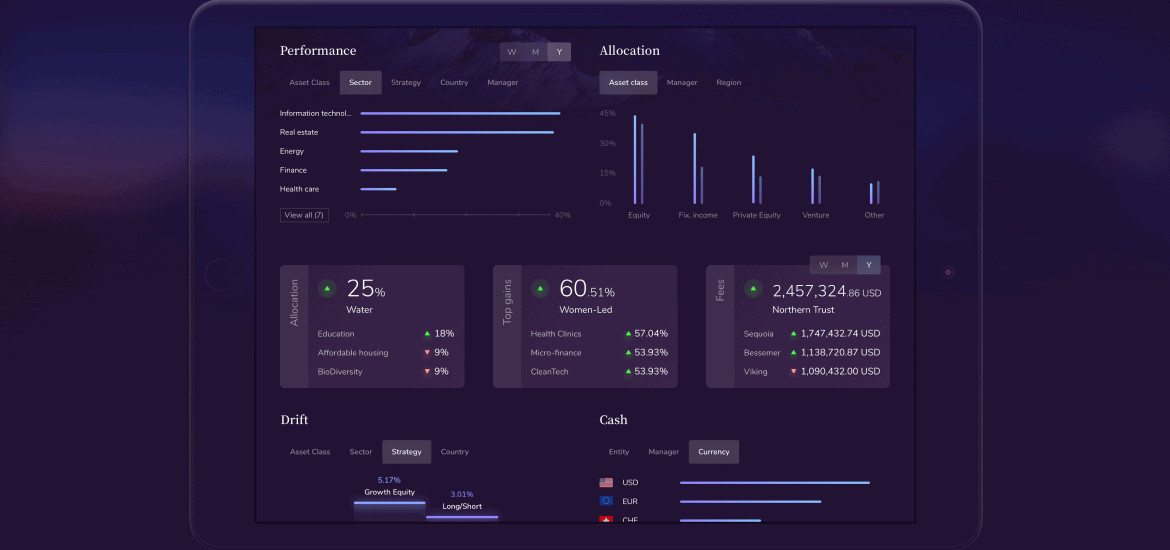 Key Company Info
Have a look at the company, clients and references to learn whether this is a match for you.
Ownership
Owned by management
Clients are also owners
Locations
Charlotte
New York
Salt Lake City
Top markets
Switzerland
United States of America
United Kingdom
Saudi Arabia
Australia
Serves also
Multi-family offices
Banks
Individual wealth owners
Fund managers
Number
650+ UHNWIs and family offices
What client's say about Private Wealth System?
"Thank you for getting back to me so quickly. That is exactly what we received on the investor statements - our current reporting system is off by 230 bps. Good to know you can get it right."
Support & Services
Learn what support and services you can expect
Support options
General contact mail or phone
Dedicated contact.
Pricing of support
Free support
Onboarding
Client go-live ranges from 30 days to 3 months.
Customisation
Each user can customize data sets.
Grouping any combinations of entities, accounts, and holdings together.
Report structures, view, analyze, and report anyway you want.
Classifications
Bespoke development
Building new reports and calculations. For example we built partnership accounting to support the IRS Lender Rule.
Added services
Data entry
Software development
Wondering how Private Wealth Systems compares to other companies?
We also reviewed some other Consolidated Reporting Providers
FAQs
FAQs about Private Wealth Systems
What is Private Wealth Systems?
Private Wealth Systems provide portfolio management solutions.
What does Private Wealth Systems do?
Private Wealth Systems provides cloud-based portfolio management and reporting solutions catered towards sophisticated family offices, UHNW investors, and private banks.
How does Private Wealth Systems work?
Private Wealth Systems' proprietary software boasts the following key features:
1. Investment data aggregation across multiple data sources.
2. Real-time data reconciliation and validation.
3. Insightful, interactive, and customisable reporting dashboards.
Simple solutions for complex times.