From LEGO to clean energy: How KIRKBI manages family legacy and wealth growth
Founded by the family behind the iconic LEGO brand, KIRKBI is a great example of how a single family office can focus on family support and wealth creation while ensuring that a legacy is cemented for generations to come.
Operations
Published on Simple May 10, 2023
KIRKBI A/S is the single family office of Kjeld Kirk Kristiansen and his family and acts as the gatekeeper of the LEGO brand, one of the world's most iconic children's toy brands. Credited as being one of the largest family offices in the world, with estimated assets under management exceeding $4 billion, KIRKBI is known for its unique focus on clean energy investments. KIRKBI's commitment to the environment also reflects its family's values and is an example to other family offices looking to align investments to ethics.
About the Company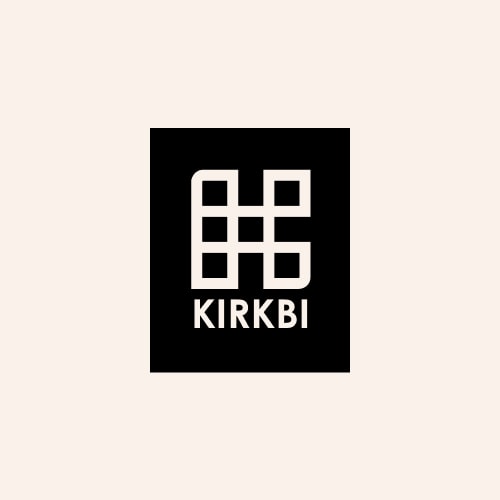 KIRKBI
Location

Denmark

Type

Single family office

Founded

1995

Services

Wealth management
The origins of the Kristiansen office
KIRKBI A/S is the family office of the Kristiansen family. The firm was established on April 1, 1995 and is currently headquartered in Billund, Denmark with offices in Copenhagen and Baar in Switzerland. It is structured as a single family office headed by the Chief Executive Officer, Søren Thorup Sørensen, the Chief Financial Officer, Jesper Riddler Olsen, and the Chief Investment Officer, Thomas Lau Schleicher. They are supported by Irene Dahl-Hansen, the Head of HR and Family Office, and Steen Pedersen, the Head of Global Real Estate.
KIRKBI's primary function is to safeguard the LEGO brand and carry out the Kristiansen family's vision of providing a nurturing platform for the builders of tomorrow, by enabling children to unleash their full creative potential through LEGO-branded entities. KIRKBI owns roughly 75% of the LEGO Group, which also includes LEGO Education, a range of hands-on learning solutions for students and teachers, and the LEGO House, an interactive LEGO experience. As per a 2020 press report, the total assets of the LEGO Group exceed $4 billion. KIRKBI also owns roughly 47.5% of Merlin Entertainments which operates all the LEGOLAND parks, Discovery Centres, and Midway Attractions.
In addition to this, it also functions as the custodian of the Kristiansen family wealth and facilitates smooth wealth transfer across multiple family generations. The family ensures complete ownership by appointing one person from each generation as its active owner. The active owner acts as the liaison between the family and KIRKBI and the LEGO Group, the LEGO Foundation, and LEGO Education. In 2016, the active ownership of the firm was transferred from Kjeld to Thomas Kirk Kristiansen in a handover between the 3rd and the 4th generations.
KIRKBI also serves as the primary investment and holding firm for the Kristiansen family. Its investment activities can broadly be categorised into core capital and thematic capital.
Building on the family wealth
KIRKBI's core capital investments include real estate, equity, and fixed-income assets with a focus on long-term wealth creation, ensuring the healthy growth of the family's wealth.
KIRKBI's portfolio of long-term equity investments includes Falck A/S (27.9%), ISS (16.7%), Nilfisk (20.3%), Välinge (48.6%), Landis+Gyr (15.4%), Armacell (45.0%) and Kerecis (6.8%).
KIRKBI maintains an active real estate portfolio of high-quality properties, primarily in the office and retail sectors. Each investment is evaluated for its long-term growth potential as well as its environmental, social, and governance (ESG) impact. Its active real estate portfolio comprises 27 capital investments of over 300,000 square metres of space in Copenhagen (Denmark), London (UK), Baar, Olsen, Baden, and Rapperswil (Switzerland), and Munich and Hamburg (Germany).
KIRKBIs investments in Quoted Equity and Fixed income, provide for flexible and scalable investments with a high ESG and responsibility threshold. KIRKBI targets the developing market for quoted equities with a focus on growth at reasonable potential (GARP) investments. Fixed income derivatives include liquid bonds (e.g. government bonds), corporate debt, other debt (e.g. high yield debt), and long-term fixed income (e.g. direct lending). This portfolio is managed both internally by specialists as well externally by select KIRKBI partners.
KIRKBI's core capital investments generated a 23.3% return in 2022. Meanwhile, the firm's net core capital portfolio currently stands at $14 billion.
Sustaining the family vision
As part of the firm's 2032 targets, KIRKBI's thematic capital includes a portfolio of renewable energy investments which are in line with the Kristiansen family's vision to accelerate global sustainable development goals.
Green energy transition is a key focus area for the Kristiansen family. This includes direct investments in green energy companies through KIRKBI. The present portfolio comprises a minority stake in the offshore wind farm, Burbo Bank Extension and a majority stake in solar energy equipment supplier, Adapture Renewables, Inc.
KIRKBI recognises the high-value generation and high-impact potential of companies involved in plastic recycling and novel plastic development. Therefore, the firm owns a minority stake in the German plastic recycling company, APK AG. It has also invested in Ambercycle, a material science company that is involved in building a circular plastic economy in the fashion-textile industry.
KIRKBI has been actively involved in the development of the Kristiansen family's hometown of Billund. It works with local partners to realise the town's vision as the global Capital of Children. It has also made a number of investments in four major real estate projects – both residential as well as corporate:
LEGO Campus – This 54,000 square metre office space now serves as a common gathering place for all LEGO employees who work out of Billund either permanently or on a short-term basis.
Butikstorvet – Transforming the city centre of Billund into a thriving downtown area complete with stores, offices, apartments, and a children's "playline" that connect the various buildings together. It was inaugurated in October 2020.
Kastaniehjørnet – A 6,300 square metre residential area in Billund midtown that is specifically focused towards caring for dementia patients in the area.
Kløvermarken – It serves as the brand-new office area for some of the organisations that are involved in realising Billund's Capital of Children vision.
Land sustainability is a new area in KIRKBI's ESG strategy and it actively invests in establishments that promote reforestation and global biodiversity.
KIRKBI is a great example of a single family office that not only focuses on family support and wealth creation but also ensures that the family's legacy is cemented for generations to come. LEGO might have been founded by the legendary Ole Kirk Kristiansen in 1932, but KIRKBI has been in charge of safeguarding the brand since its inception in 1991.
Simple solutions for complex times.