Ethic
Ethic works with large philanthropic families to deeply understand the family's impact goals across generations, translate these goals to Ethic pillars, map to relevant data sources, ultimately bringing their equity investments in line with the issues the family seeks to address.
The problem: Many multigenerational families have various viewpoints across family members about which issues in the world to address. Often these issues are addressed through philanthropy, without the additional lever of investments and advocacy.
How we can help: Ethic is a tech-driven asset manager that powers the creation of sustainable equity portfolios. Ethic utilises technology, data science, and design to empower investors to express their unique values through investments.
Simple ("Promoter") is not a current client of a Ethic. Promoter will receive cash compensation for referrals to Ethic. Click here to read the full disclaimer.
What sets Ethic apart?
"We believe that capital markets can be a powerful force for good. Showing what matters with our dollars is one of the most impactful ways to address the defining issues of our time."
Amanda Baker
Products and services
Ethics solutions cover everything from sustainability training and education to financial analysis, portfolio creation and management, and ongoing insights into your or your client's investments.
Main Tasks
Consolidated Reporting
Asset Management
Portfolio Management
Impact reporting & ESG Management
Education & Training
Top features
Sustainability research and resources
Sustainability diagnostic on existing assets
Tax optimisation and harvesting
Assets supported
Bankable or Financial Assets & Funds
Integrations
Software integrations can be discussed on a case-by-case basis.
Type of data
Transaction level
Accuracy
Ethic uses data in a variety of ways. Their primary sources of data are custodial, financial, and sustainability data. Ethic conducts diligence on all third-party data providers and maintains a comprehensive data ingestion and QA process.
Time to new custodian
Onboarding time varies. Get in touch to find out more.
Multi-currency
Based on holding/position data
Regulated by
Securities & Exchange Commission
Consolidated reporting
Ethic provides clients with impact reporting that transcends financial returns, delivering a more transparent view of how portfolios are making a difference in terms of sustainability issues​.
Asset Management
Ethic acts as an asset manager, working closely with wealth advisors to strengthen their relationship with investors. They've been on their mission for over 8 years and manage over $3 billion in assets as of March 31, 2023. They have also helped their clients reduce the carbon footprint of their investment portfolios significantly, showcasing the impact of their sustainability-focused approach
Portfolio Management
Ethic empowers wealth advisors and investors to create personalized portfolios that align personal values with financial goals​.
They automate the creation of sustainably-focused, passive equity investment portfolios, which is particularly geared towards helping clients balance their impact and financial objectives​.
Education & Training
As sustainable investing gains traction, Ethic's platform serves as a conduit for investors and wealth advisors seeking more education on ESG (Environmental, Social, Governance) and a deeper understanding of how their portfolios are impacting the issues they care about most​.
Cost structure
For Ethic's smallest accounts, fees start at 20 bps
For accounts larger than $10M, fees can be negotiated.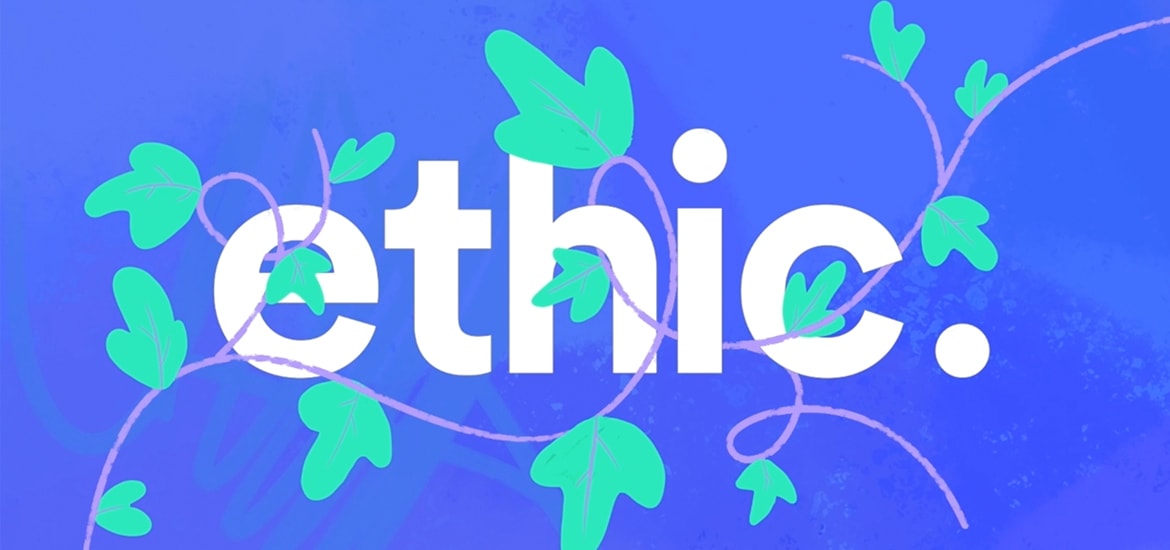 Key Company Info
Have a look at the company, clients and references to learn whether this is a match for you.
Ownership
Key staff also have ownership
External investors (neither clients nor staff)
Clients are also owners
Owned by management
Incorporated
United States of America
Total AUM
As of July 2022: $2 billion
Focus
Investment & Financial Advisors (RIA / IFAs)
Serves also
Individual wealth owners
Single family offices
Multi-family offices
Number
109 RIAs
12 single family offices
7 multi-family offices
6 institutional consultants
Ethic works with over 100 RIAs and multifamily offices, including Aaron Wealth Advisors and Ellevest
Request References
Support & Services
Learn what support and services you can expect
Support options
Dedicated contact
Pricing of support
Free support
Customisation
Portfolios and associated reporting tools can be customized for personal sustainability preferences
FAQs
FAQs about Ethic
Ethic is an independent asset manager with a focus on sustainability.
Ethic works with families to build their value-driven portfolios.
Ethic's key features include performing sustainability research for new resources, sustainability diagnostic on existing assets, and tax optimisation and harvesting. Ethic achieves precise financial benchmark tracking through a quantitatively modelled multi-factor optimisation that helps manage performance objectives by analyding the risk/return analytics of the underlying securities.
How much does Ethic cost?
Ethic's pricing model is AuM-based.
Simple solutions for complex times.