How Bill Gates uses Cascade Investment to manage his wealth
Bill Gates is perhaps the most recognisable name in Silicon Valley, not only as the founder and the former CEO of Microsoft but also for his major contributions towards philanthropy. Here, we explore his illustrious career and journey to megawealth, and how he approaches the management of his fortune through Cascade Investment.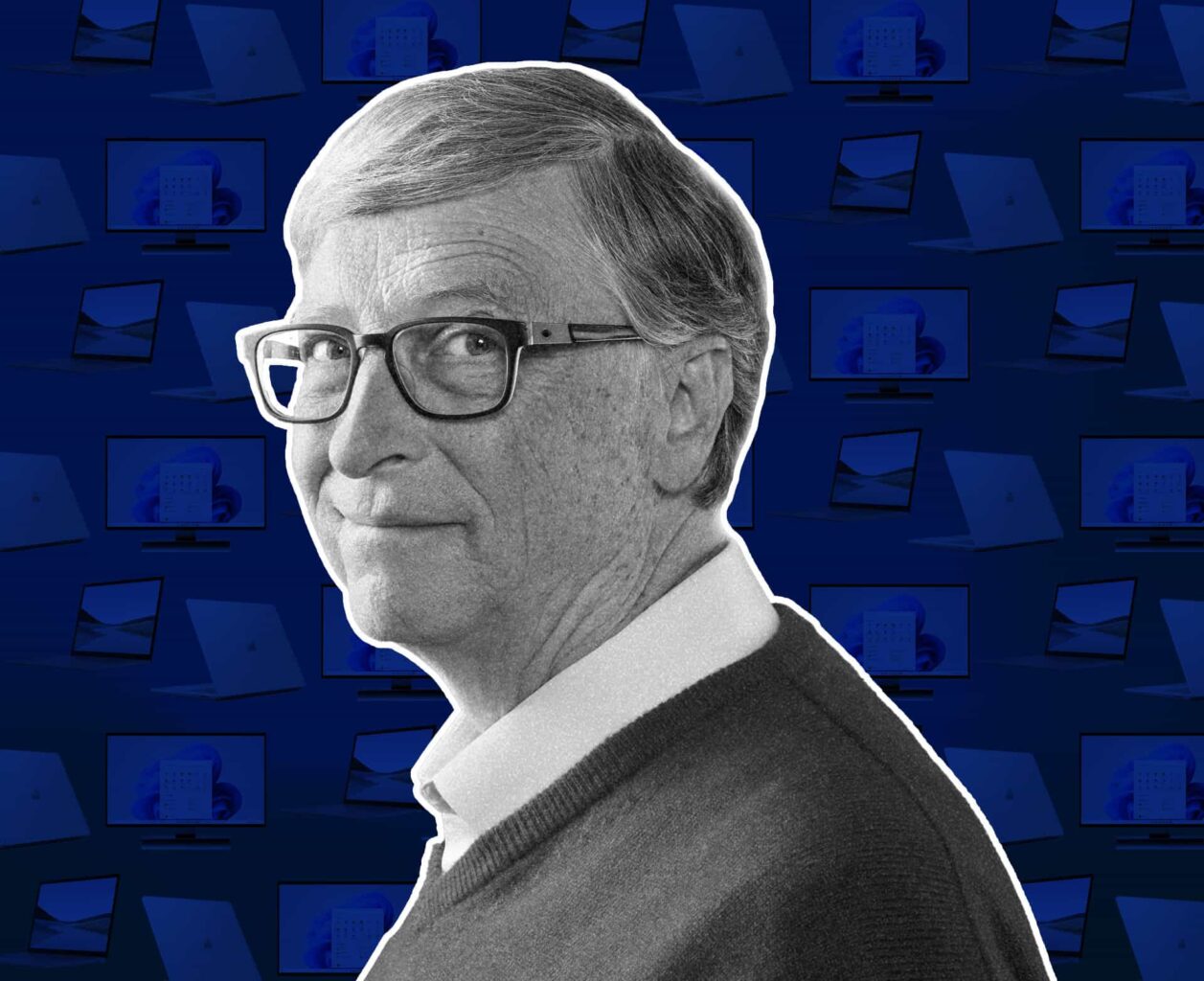 Operations
Updated on June 19, 2023
Bill Gates stands out from other billionaire founders. His passion for software development led him to build a company that earned him incredible wealth, of which he has subsequently donated the majority, truly setting an example for the rest of the world's ultra-wealthy to follow. His effortless creation of wealth by building a company out of his passion for software development, becoming the fourth richest person in the world with a consolidated net worth of $111 billion, and subsequently giving almost all of it away to make the world a better place truly sets an example for the rest of the world's ultra-wealthy to follow.
About the Company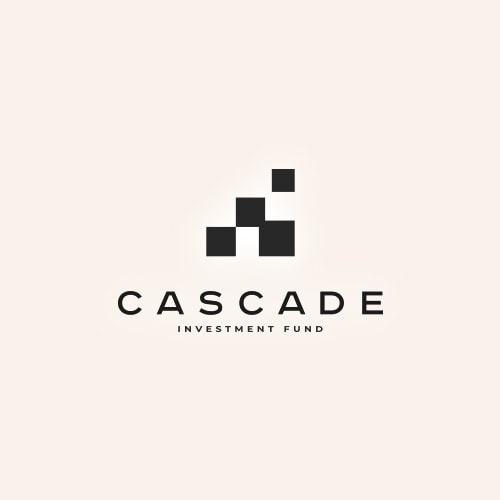 Cascade Investment
Location

Washington, USA

Type

Private investment firm

Founded

1995

Services

Wealth management
How to Build a Tech Giant 101
In 1975, while still a Harvard pre-law student, Gates along with his high-school friend Paul Allen, started building "BASIC" – a programming language for MITS's Altair 8800 microcomputer, one of the first of its kind. They eventually sold the software to MITS but retained the rights to BASIC. Eventually, on April 4, 1975, Gates dropped out of Harvard to establish 'Micro-soft' and started selling BASIC to other personal computer manufacturers.
Microsoft grew rapidly and its turnover exceeded $1 million by 1978. In 1980, after shifting headquarters to Bellevue, Gates and Allen inked a deal with IBM to build proprietary software for their personal computers. When IBM launched the next year, Microsoft's annual revenues shot past $16 million and by 1985, the company's net worth had already exceeded $140 million.
Microsoft went public on March 13, 1986, with an initial share price of $21. By the end of the first day, the company sold over 2.8 million shares with shares trading at $28. The IPO ended with Microsoft gaining a market capitalisation of $777 million and a net revenue of $61 million. At that time, Gates owned nearly 45% of the company worth over $350 million.
Within a year, Gates' net worth exceeded $1 billion and became the youngest person to ever achieve that feat. By 1995, his wealth had grown to $12.9 billion, making him the richest man in the world – a title that he'd retain until being surpassed by Jeff Bezos in 2018.
Gates passed on the mantle of Microsoft's CEO To Steve Balmer in 2000. Eventually, he'd also step down as the company's chairman in 2014 before eventually resigning his seat on the board in 2020 to focus on his philanthropic work. As of 2022, Gates still owns just over 1% of the company – worth over $28.6 billion in stocks.
A "Cascading" Series of Personal Investments
In a bid to secure his $12.9 billion worth of assets, Bill Gates founded Cascade Investments, LLC in 1995. With Michael Larson at its helm, the Kirkland-headquartered holding company now manages over $40 billion worth of assets that includes more than half of Bill Gates' fortunes, outside of his shares in Microsoft and the Bill and Melinda Gates Foundation Trust Endowment.
Since Cascade is not a public company, it is difficult to ascertain its holdings accurately. However, according to reports gleaned from the firm's SEC filings, the following have been their critical investments to date:
Four Seasons Hotel and Resorts – Cascade first invested in the luxury hotel company in 1997 when the company was public and shared 47.5% ownership with Kingdom Holding since it was taken private in 2007. However, in 2021, Cascade bought half of Prince Alwaleed bin Talal's stake in Four Seasons for nearly $2.21 billion, giving Gates a controlling 71.3% stake in the $10 billion company.
Republic Services – Gates(through Cascade) is the majority shareholder of this $40 billion waste management company and owns over 34% or 110 million of its shares.
Ecolab – Headquartered in Minnesota, Ecolabs has become one of the world's leading hygiene and food safety-tech companies. Recently, Cascade bought up another $32 million worth of shares of the company, expanding Gates' stake from 10.7% in 2012 to over 21% in 2022. He is still the largest shareholder of the company.
Canadian National Railway – Prior to 2022, Cascade Investment was the majority shareholder of the company with a 14.28% stake. However, in May 2022, Gates sold over $940 million in shares of CN, cutting his stake down to 9%. Again, in July 2022, he gifted another $5 billion in CN stocks to Bill and Melinda Gates Foundation as part of his pledge to add $20 billion to the foundation's endowment. The Bill and Melinda Gates Foundation is now the majority shareholder of the company.
AutoNation – Cascade Investment and The Bill and Melinda Gates Foundation bought a consolidated 5.5% stake in this automotive retailing company in 2008. Cascade kept on increasing its stake in AutoNation and in 2018, Gates had become the majority shareholder of the company. However, in September 2021, Cascade dumped over 623k shares of AutoNation, significantly lowering Gates' stake in the company.
Deere & Company – Cascade has been the majority shareholder in the agri-tech company since 2011. By 2019, after the purchase of an additional 87,000 shares of the company, Cascade's stake in the company rose to 10.06%. However, in 2021, Gates transferred $850 million worth of Deere stocks to Melinda Gates as part of their divorce agreement bringing his stake down to 9.3 %.
Gates has also held significant stakes in companies like Strategic Hotels and Resorts, a REIT operating in the hospitality industry, and Bunzl plc, a British distribution company.
Over the years, Gates has also built a massive real estate portfolio through his own investments as well as his holdings through Cascade Investment. In fact, his primary 66,000 sq ft home in Medina which he bought for merely $2 million in 1988 is now worth over $130 million. Additionally, he also owns a 314-acre private island in Belize, a $43 million beachfront mansion in San Diego, and is the largest owner of private farmlands across the US. As of 2021, the estimated valuation of his real estate portfolio was well over $160 million.
One of the key reasons why Gates stepped down from the Microsoft board was to focus on his philanthropic work as part of his commitment towards The Giving Pledge. The Bill and Melinda Gates Foundation, which the former couple founded in 2000, serves as their primary vehicle for philanthropic work in the public health, poverty, education, and climate change sectors. Since 1994, they have donated over $50 billion to the foundation which includes over $1.94 billion worth of grants towards vaccine research during the Covid-19 pandemic.
The Gates Foundation had also spearheaded the financial support campaign for the National Institutes for Health for research into vaccines for malaria and tuberculosis and had played a key role in the creation of Gavi which leads immunisation campaigns in poor countries. It comes as no surprise that the Seattle-based trust has become one of the largest charitable organisations in the world. In fact, following another $20 billion donation to the cause, Gates recently announced that the Gates Foundation plans to increase its annual spending by 50% to $9 billion by 2026
Simple solutions for complex times.