How Bernard Arnault's next-generation focus sets his family office apart
The figurehead of the family-owned business empire, LVMH (Moët Hennessy Louis Vuitton), Bernard Arnault is a French business mogul, avid investor, and art collector. He recently surpassed Jeff Bezos and Elon Musk to become the richest man in the world according to the Forbes Billionaires List of January 2023 with a whopping $213.1 billion net worth, but what sets Arnault apart is his unique approach to business management.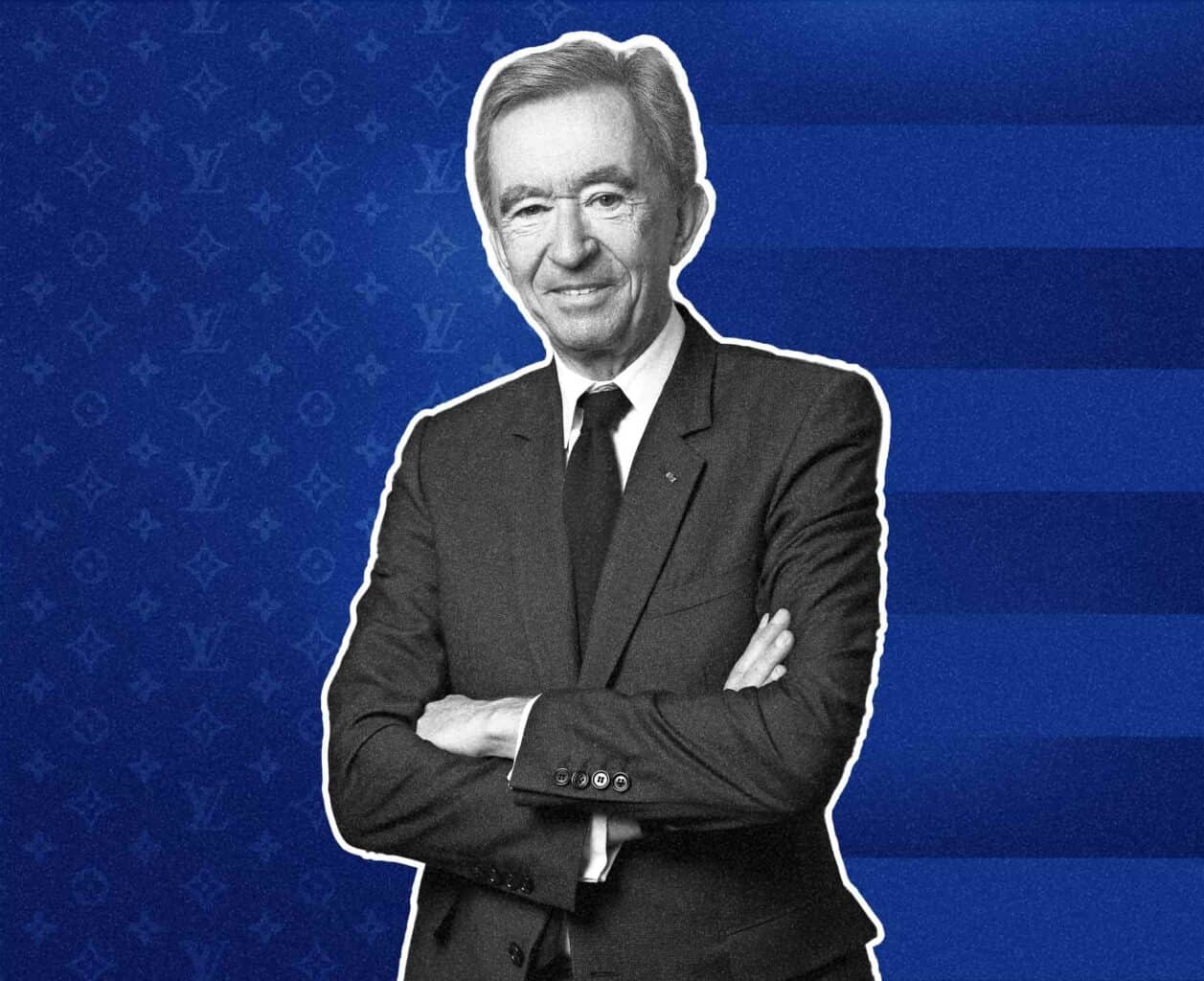 Operations
Published on Simple February 15, 2023
His unique management style has allowed the company to become the world's largest luxury goods conglomerate, comprising over seventy brands and covering a wide range of product categories. His strategy of aggressive acquisition of renowned brands has seen the company acquire well-known names such as Sephora and Louis Vuitton, and has set the benchmark for the luxury goods industry.
About the Company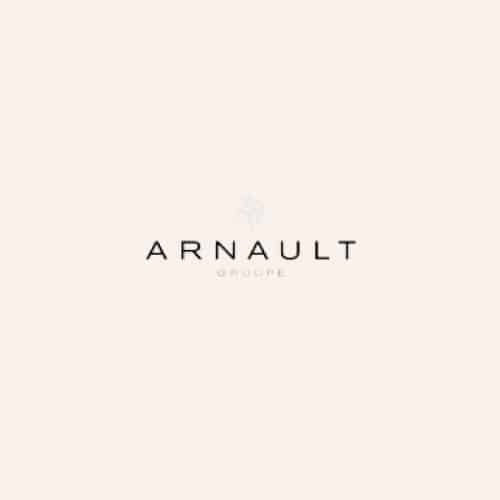 Groupe Arnault
Location

Paris, France

Type

Principal investment firm

Founded

1978
Early Life and Professional Beginnings
Bernard Jean Étienne Arnault was born on March 5, 1949 in Roubaix, France to Marie-Josèphe Savinel and Jean Léon Arnault, the owner of the civil engineering firm Ferret-Savinel. He completed his primary and secondary education at Lycée Maxence Van Der Meersch in Roubaix and the Lycée Faidherbe in Lille. He completed his undergraduate studies at one of France's leading engineering schools, École Polytechnique, graduating in 1971.
Right after graduating, Arnault began working for Ferret-Savinel, eventually becoming its president 1978 and shifting the company's focus solely to real estate and renaming the company to Férinel Inc. However, in 1984, with the help of Antoine Bernheim, a senior partner at Lazard Frères and Co., raised $80 million that was required for the purchase of the bankrupt French textile conglomerate Boussac Saint-Frères, which happened to own Christian Dior. After a slew of layoffs and restructuring at Boussac, by 1987 Arnault had made the company profitable again with revenues surpassing $112 million.
The Rise of the 'Wolf in Cashmere'
In 1987, Arnault founded LVMH along with Alain Chevalier and Henri Racamier, the then-CEO and then-president of Moët Hennessy and Louis Vuitton, respectively. By 1989, Arnault controlled a net 43.5 % of LVMH's shares and consequently, 35 % of its voting rights and by the end of the year, he ousted Racamier and was unanimously voted the chairman of the company.
Following his ascent to the position of chairman, Arnault put into action his aggressive business expansion plans, acquiring Céline, Christian Lacroix, Berluti, Kenzo, La Tribune, Guerlain, Loewe, Marc Jacobs, and Sephora between 1988 and 1997. This ballooned LVMH's profits from $508 million in 1990 to $665.8 million by 1999, making Arnault the richest man in fashion that same year.
Between 1998 and 1991, Arnault also invested in several web-based companies including Boo.com, Libertysurf, Zebank, and Netflix. In 1999, he had also bought out a 34.4 % stake in Gucci which the latter termed as a 'creeping takeover'. However, after a legal ruling in 2001, LVMH sold off their shares with a $700 million profit.
By 2007, Arnault began expanding into other industries, buying out a 10.69% stake in Carrefour, France's largest supermarket retailer. Next in line was Princess Yachts and Royal van Lent in 2008. In 2011, LVMH acquired the Italian jeweller Bulgari, in a deal worth $5.2 billion. He also established his private equity firm LCapitalAsia in the same year. In 2014, he bought a 45% minority stake in Marco De Vincenzo and by 2017, he integrated the entire Christian Dior product line into the LVMH fold. By the end of the year, LVMH recorded revenues of over €42 billion. Consequently, in December 2019, Arnault became the richest person in the world for the first time, albeit only for a few hours.
In 2020, after becoming the world's richest person again in January, Arnault saw his wealth shrink by nearly $30 billion after LVMH's shares plummeted by 19 % due to the COVID-19 pandemic. However, in August 2021, his net worth surged back up to $198 billion after the markets opened back up and LVMH's products exploded in popularity in the Asian markets.
In addition to Arnault's business ambitions, he is also a connoisseur of art and owns several works of Picasso, Yves Klein, and Henry Moore. He established LVMH as one of the biggest patrons of art in France and was also instrumental in establishing the Louis Vuitton Foundation in Paris, a cultural centre dedicated towards the creation and preservation of contemporary art.
His Family Office and Grooming the Next Generation
With a kingdom of over $200 billion at stake, Arnault had begun grooming his children from an early age to take over his own position as CEO. He achieved this by pushing them into positions of authority within LVMH, thus ensuring that the family business remains in the hands of the Arnault family for generations to come. This includes Bernard Arnault's two sons, Antoine and Alexandre, at the helm of two of the two iconic companies within the conglomerate, Christian Dior and Rimowa, respectively. On the other hand, his daughter, Delphine Arnault, is the executive vice president of Louis Vuitton and is the only daughter on the board of directors. However, in a major company-wide personnel reshuffling, Delphine has been designated the CEO of Christian Dior, effective from February 1, 2023.
The Groupe Arnault family office is the entity through which the family controls its investments and activities. Founded in 1978, it is structured as a single family office that is responsible for the strategic management of the family's investments and is responsible for making sure the family's wealth is used to its full potential.
Groupe Arnault focuses primarily on venture capital investments in tech companies and also works to ensure that the family's philanthropic activities are carried out in the most effective manner. The family office has built a diversified portfolio of over 41 investments, with the most recent ones being a Series A round of Open, and Series C of Ledger in 2021. The firm has also made 18 exits with the most notable ones being Netflix, Spotify, Airbnb, and Slack.
In addition to its venture capital ventures,  Groupe Arnault is also responsible for the successful transition of the business to the next generation of family members, who are expected to be educated in the family business and groomed to take over the family's legacy eventually. With Bernard Arnault's knowledge and guidance, they can become successful businesspeople and ensure that the family's legacy lives on.
Simple solutions for complex times.