Aleta
Gone are the struggles with inflexible portfolio systems and error-prone Excel sheets. We transform complex data into clear and crisp reports to unlock valuable insights that elevate your wealth strategy.
With our intuitive interface, you get a complete overview of the entire family wealth presented in concise reports and dynamic visualizations.
Made by family offices for family offices, Aleta is a next-generation wealth platform that measures more than returns. As frontrunners, we aim to balance profit and impact insights that empower you to make better decisions beyond the bottom line.
What sets Aleta apart?
"Aleta is created by family offices for family offices. As a next-generation wealth platform for progressive family offices, Aleta empowers you to make better decisions beyond the bottom line."
Henning Gershof
Products and services
Get an overview of what this software does.
Main Tasks
Consolidated Reporting
Portfolio Management
Risk Management
Impact & ESG
Data Aggregation
Governance
Compliance
Financial Statements
Top features
A sleek and intuitive platform
Business-Intelligence module with dynamic visualisations
Performance reporting
X-ray of public funds
Sustainability insights
Alternative investments overview
Comparable Private-Equity overview
Risk and exposure reporting
Fee controlling and reporting
Bank integrations
Assets supported
Bankable or Financial Assets & Funds
Foreign Exchange
Lifestyle Assets & Rare Collectibles
Private Equity & Direct Investments
Real Estate
Digital Assets & Crypto Currency
Integrations
Office 365 security integration
Integration to ERP systems
Microsoft Power BI
Excel
Accuracy
• We reconcile all accounts and repositories on a daily and monthly basis before delivering the reports.
• We enrich data with security prices, master data, and key figures from external sources such as Bloomberg, Refinitive, SIX, Morningstar and Scanrate.
• We perform a vast amount of daily quality controls on different metrics e.g., on prices, duplicate transactions, and portfolio irregularities before releasing the reports.
• We ensure security prices are updated and controlled against custodian data.
• Errors and inconsistencies are handled in cooperation with your custodian to free up your time.
Time to new custodian
From 4-6 weeks and beyond depending on responsiveness, willingness, and capabilities of local banks.
Multi-currency
Users can set multiple base currencies
Users can separate holding level gain/loss from currency gain/loss
Based on holding/position data
Based on transaction data
Cost structure
Custodian use based (per connected custodian)
Transaction use based (per transaction)
Feature based
Flat fee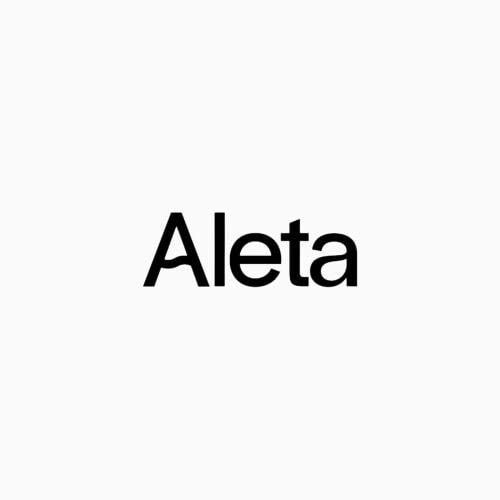 Category
Consolidated Reporting
Country
Denmark
Visit website
Company Representative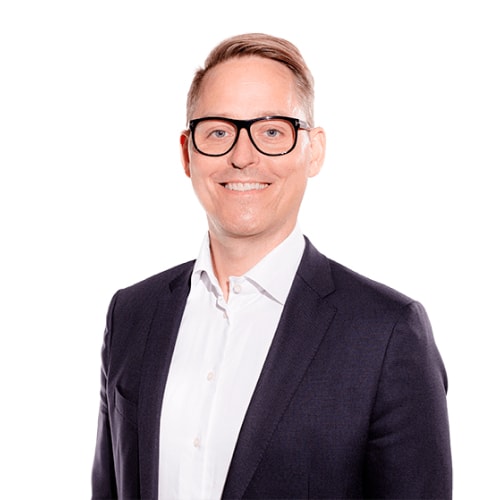 Henning Gershof
Key Company Info
Have a look at the company, clients, and references to learn whether this is a match for you.
Top markets
United States of America
Denmark
United Kingdom
France
Switzerland
Ownership
Owned by management
Clients are also owners
Secondary focus
Individual wealth owners
Multi-family offices
Investment & Financial Advisors (RIAs/IFAs)
What clients say about Aleta?
"Aleta provides us with a more streamlined and holistic reporting setup than other platforms we've used. Implementation was smooth as they really understood our needs. And they move fast to adjust to our dynamic family-office structure."
Support & Services
Learn what support and services you can expect
Support options
General contact mail or phone
Dedicated contact
In person on site support
Pricing of support
Free support
Based on SLA
Onboarding
From 4-6 weeks and beyond depending on scope complexity
Customisation
The Aleta platform is tailor-made to fit the actual setup of your family office or multi-family office – supporting even the most complex and dynamic structures. All reporting services are customizable, including but not limited to: reporting dashboards, global report, risk report, data analysis, individualized access, bank interfaces and integrations.
We also reviewed some other Consolidated Reporting Providers
FAQs
FAQs about Aleta
Aleta is a wealth management and consolidated reporting platform for family offices.
Aleta offers a next-generation wealth management platform for family offices.
Aleta provides flexible yet comprehensive insights into the family office wealth including profit as well as impact insights. Its primary features include comprehensive reporting, portfolio and risk management, impact/ESG data aggregation, and compliance.
How much does Aleta cost?
Aleta's pricing structure has been developed per connected custodian, per transaction, per used feature, or as a flat fee.
Simple solutions for complex times.