In the late 1950s, the discovery of oil sparked an economic revolution in the UAE. The country has become a modern and cosmopolitan destination, famous for its breathtaking skyscrapers, luxurious resorts, and thriving business environment. Additionally, it has evolved into a bustling hub for trade, finance, and tourism, attracting individuals from all over the globe to reside and work in its lively cities.
The UAE family office landscape
Tax-efficient environment
The UAE is known for its tax-efficient environment and has built its name for being a safe haven for ultra-high-net-worth individuals and families. With no estate and inheritance taxes, it is ideal for wealth management. It also has no personal income or capital gains tax, which enables family offices to optimise their wealth management strategies and maximise investment returns. Furthermore, Dubai also offers a range of double taxation avoidance agreements, providing further benefits and flexibility for international family enterprises and cross-border investments.
Strategic location
The United Arab Emirates is located at the intersection of Europe, Asia, and North Africa, making it a prime location for global business. This strategic location offers unparalleled connectivity to global markets and is a gateway for international trade and investment. In addition, the country's world-class infrastructure, including airports and seaports, provides seamless travel and logistics, making it the perfect location for family offices seeking a strategic advantage in managing global wealth.
Robust economy and stability
Although 30% of the country's GDP is directly based on the oil industry, the UAE's non-oil sector continues to grow. The country is committed to economic diversification, focusing on the finance, trade, tourism, and real estate sectors, creating a stable and robust business environment.
Dubai's proactive government policies, investor-friendly regulations, and world-renowned legal framework ensure a secure and transparent business climate, instilling confidence among family offices seeking long-term stability and growth.
Free trade zones
There are more than 40 Free Trade Zones in the country, which cater to particular industries and provide benefits such as tax advantages and support services. Setting up a Free Zone enables family offices to retain complete ownership of the business entity and its profits. That creates a thriving business environment that presents many chances for networking and co-investment for family offices, high-net-worth individuals, entrepreneurs, and investors across the globe.
Current family office trends in the UAE.
According to the Henley Private Wealth Migration Report 2023, approximately 4,500 millionaires will move to the UAE in 2023. This makes it the second most sought-after country for high-net-worth individuals (HNWIs) after Australia. Furthermore, earlier this year, Ray Dalio established a branch of his family office in Abu Dhabi as part of his expansion in the Middle East.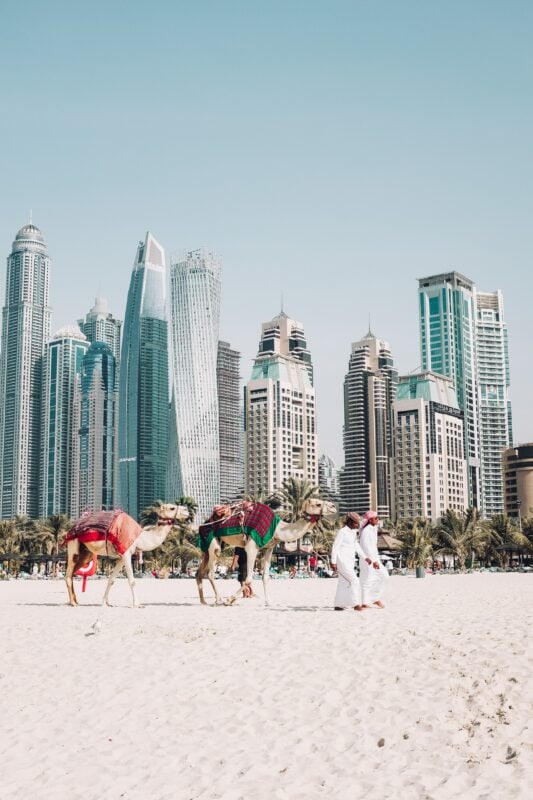 To sum it up, the UAE has become an attractive spot for family offices because of its tax-efficient policies, stable economy, strategic location, and many free trade zones. The recent trend of millionaires and top investors flocking to the region confirms its increasing popularity as a centre for family office activities. This makes it a land of great potential for wealth management and investment opportunities.
The largest family offices in the UAE