A Deep Dive Into The Net Worth of Kylie Jenner
Kylie Jenner is no stranger to making news headlines. Most recently, she did so by being the first woman to hit 300 million followers on Instagram and continues to be the second-most followed person on Instagram. Social media following aside, she's also known for her successful beauty brand, Kylie Cosmetics, which has contributed to her nearly $750 million net worth.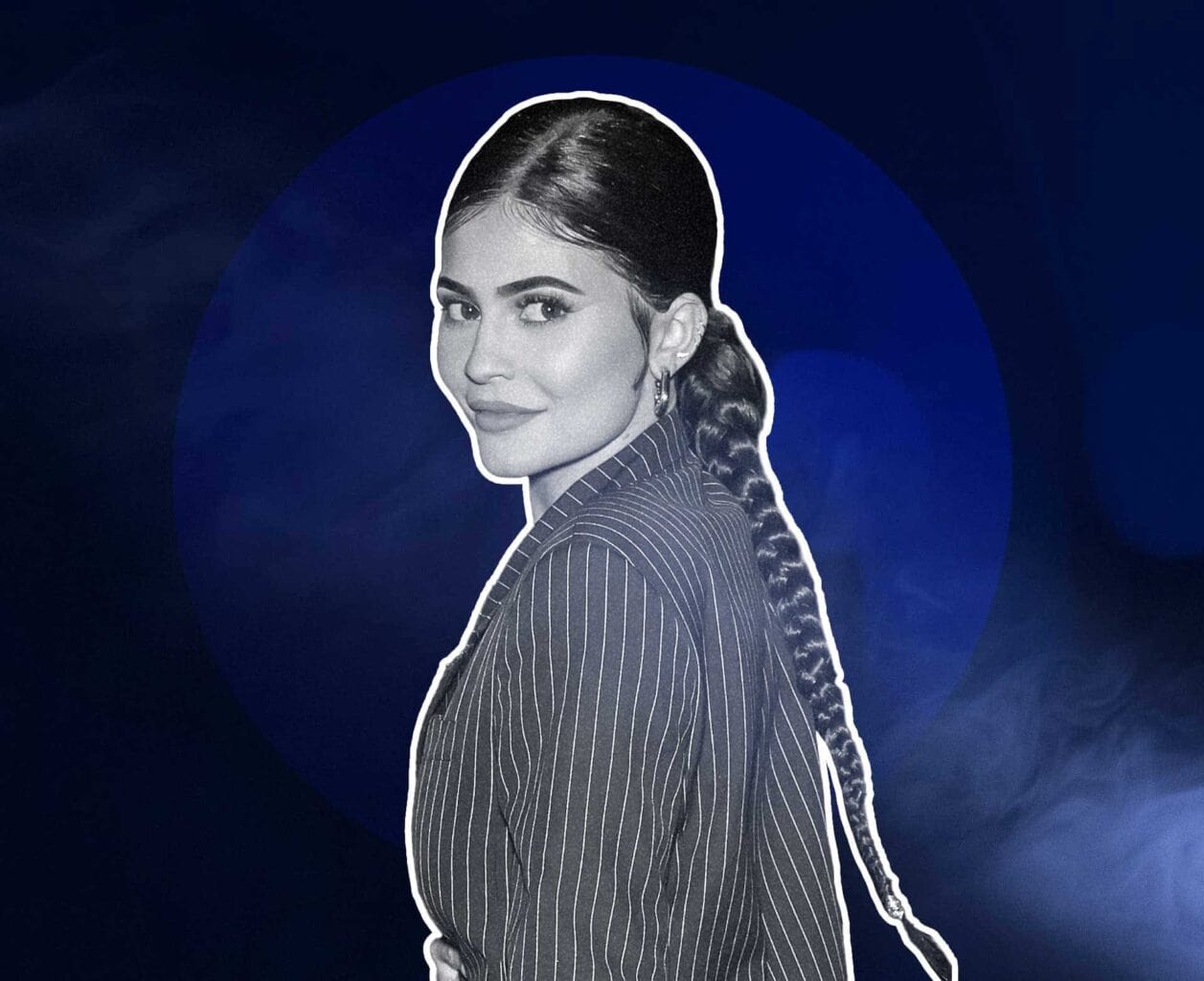 Operations
Updated on March 9, 2023
Her wealth is primarily derived from her 44% stake in Kylie Cosmetics, multi-million dollar real-estate portfolio, and social media endorsement deals.
About the Company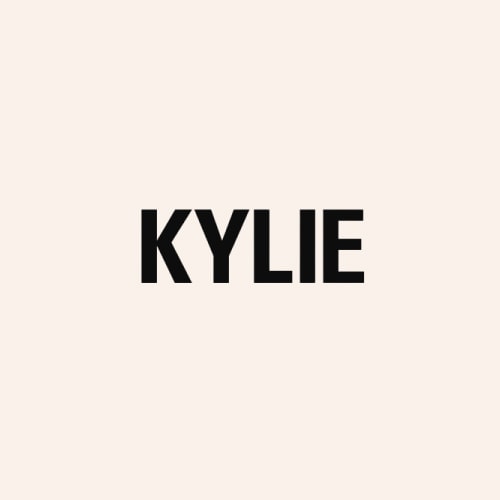 Kylie Cosmetics
Location

United States of America

Type

Cosmetics company

Founded

2014
Early Life And Launch Into Stardom
Kylie Kristen Jenner was born in Los Angeles, California on August 10, 1997, to Caitlyn and Kris Jenner. She is the youngest in the extended Kardashian-Jenner family and has an older sister Kendall and eight half-siblings. She completed her primary education at Sierra Canyon School before being transferred to a homeschooling program in 2012. She graduated with a high school diploma from Laurel Springs School, California in July 2015.
She found early media exposure when she began appearing on Keeping Up With The Kardashians on E! as a non-scripted, family reality show. The show became an instant success and was E!'s highest-rated series on Sundays, drawing over a million viewers in its debut month. The show aired from 2007 till 2021 and by its final season, each star was reportedly paid approximately $900,000 per episode.
Leveraging the media notoriety she gained from KUWTK, she and her sister hosted several high-profile events and film releases like Glee: The 3D Concert Movie in 2011 and The Vow and 2012. She made her acting debut in 2014 by appearing in a promo for the Much Music Video Awards. She and her sister also engaged in a few minor ventures like co-authoring a science fiction novel Rebels: City of Indra and appearing in music videos for artists like Jayden Smith.
However, Jenner found her big break in 2014 when she launched her very own business venture, Kylie Cosmetics.
Kylie Cosmetics And The Birth of a Beauty Mogul
In 2014, at the early age of 17 and accompanied by her mother Kris Jenner, Kylie Jenner embarked on her first, independent business venture by launching Kylie Cosmetics in partnership with Seed Beauty. She also invested $250,000 from her own income as a model. The company started out by launching a collection of three liquid lipsticks, Kylie Lip Kits, on November 30, 2015. The product proved an instant success with customers and each of the $29 shades were sold out almost immediately post-launch. By February 2016, the company had to ramp up its manufacturing capacity and within its first 18 months of operation, it had generated over $420 million in revenues.
In November 2016, Kylie Cosmetics ran its first collaboration campaign with Khloé Kardashian with the Koko x Kylie collection. After its huge success, the company doubled down by launching a holiday collection on November 21 which resulted in the brand's largest sale yet, generating nearly $19 million in revenue within 24 hours.
In April 2017, Kylie Cosmetics reported over $13.5 million in revenue, largely dominated by the sales generated from the crème lipstick collection in collaboration with Kim Kardashian. In November, Jenner partnered with TopShop which sold Kylie Cosmetics across its 7 retail stores across the US. This was a major expansion for the brand since up until then, the company only operated with customers directly. The company would go on to make several other collaborations with Kris Jenner, Khloé, and Kim Kardashian. They were huge successes and dominated their respective sales figures with each launch.
In July 2018 and at the age of 20, Jenner became the youngest person to be listed in the Forbes list of America's Richest Self-Made Women with an estimated net worth of nearly $900 million. In November 2018, Kylie Cosmetics further ramped up its retail and digital expansions by partnering up with Ulta Beauty and launching a mobile app in the same month. By the end of the year, the company had estimated annual revenue of over $360 million with the company standing at a valuation of nearly $900 million.
By September 2019, Jenner had successfully expanded her brand into skincare and personal fragrances. In November, Coty bought out a 51% majority stake in the company in a deal worth approximately $600 million. This deal put the company at a $1.2 billion valuation and pushed Jenner's net worth over the billion-dollar mark.
However, in 2020, Forbes reported that the Coty deal also highlighted that Jenner's business had actually been much less profitable than what she had publicly stated. The company revised her net worth to $900 million, thus stripping her of the billionaire's title.
Kylie Jenner continues to expand her business empire by launching new product lines like Kylie Swim, a swimwear line, in August 2021, and Kylie Baby, a skincare product line for babies, in September 2021.
Apart from her earnings from TV and her business empire, Kylie Jenner is also a real estate aficionado, having invested over $40 million in properties within a span of just 2 years.
Here is a brief glimpse into her real estate portfolio:
Calabasas House, California (2015) – Purchased: $2.7 million; Sold: $3.15 million
Hidden Hills Mansion 1, California (2016) – Purchased: $6.03 million; Sold: $6.7 million
Hidden Hills Mansion 2 (2016) – Purchased: $4.5 million; Sold: $5.26 million
Hidden Hills Mansion 3 (2016) – Purchased: $12 million; Sold: NA
Hidden Hills Plot (2017) – Purchased: $5 million; Sold: $5.35 million
Beverly Hills Mansion, California (2018) – Purchased: $13.45 million; Sold: NA
Madison Golf Community Lot, California (2019) – Purchased: $3.25 million; Sold: NA
Hidden Hills Plot 2 (2020) – Purchased: $15 million; Sold: NA
Holmby Hills Resort (2020) – Purchased: $36 million; Sold: NA
Apart from that, Kylie leverages her huge social media following to ink endorsement deals with various brands. According to a recent report by HopperHQ, she charges an average of $1.8 million per Instagram endorsement post.
It is currently unclear whether her wealth is managed by a family office, or if it falls under her mother, Kris Jenner's, responsibility as her manager.
Simple solutions for complex times.