Since Singapore became the global-Asia Pacific gateway, family offices have continued to thrive and grow under Singapore-based managers and the country has emerged as one of the most popular destinations to establish a family office in Asia. The number of global single-family offices in January 2023 was 700 – a  staggering sevenfold increase from 2017. Singapore is ideal for start-ups, and offers the perfect ecosystem, especially for those interested in venture capital. Apart from this, there are many reasons why Singapore can be a great place to start a family office.
A stable, powerful economy
Singapore is often hailed as a politically stable economic powerhouse due to its clear and non-conflicting regulatory and legal framework and reputable judiciary system. It ranks 1st in global and political and operational stability and is the 4th largest recipient of foreign direct investments globally (FDI). This makes the country a thriving location for businesses with over 3000 startups, a global network of 500 investors, and more than 200 incubators and accelerators.
The pool of rich human capital
Ease of access to highly skilled wealth management professionals is imperative for the establishment and stable functioning of a family office. Singapore ranks 1st in Asia for talent competitiveness and in the world for high-level skills and talent impact. Additionally, the establishment of strong family office communities like the Global-Asia Family Office Circle by the Wealth Management Institute has enhanced the competency of private wealth management professionals in the country.
Many family offices tend to look to relocate to other countries and make it their home base. Family offices can hire professional advisors with unique skill sets, and they can apply for an Employment Pass (EP) that enables them to work in family offices in Singapore. Family office employees in Singapore can also apply for Singapore Permanent Residence through the Global Investor Program (GIP) to boost their family office setup and operations in Singapore.
Singapore's family-office encouraging policies
Regulatory changes are the main reason for the hike of new family offices being set up in Singapore. The Singapore Economic Board (EDB) and MAS created the Family Office Development Team (FODT) to boost Singapore's competitiveness, build a stronger connection with family offices, and provide a better operating environment for them in Singapore. The changes are as follows:
Improving the operational environment of family offices: Regular reviewing of applicable regulations and policies to ensure that it remains relevant to family offices.
Offers the best professionals: The FODT provides a ready pool of professionals through training, while the MAS and Institute of Banking and Finance (IBF) developed the Family Office Management Professional Skills Maps, the Family Office Advisor Skills Maps and the Family Office Executive Skills Map to enhance the skills of professionals and advisors. These skill maps provide family offices with the skills and competencies that family office professionals should have.
Builds a strong family office community: Facilitating experience sharing and co-investment opportunities is key to building a strong community according to the FODT. With a strong community, family offices would also be able to allocate resources to causes, such as ESG, philanthropy, and enterprise financing to gain desired outcomes.
Singapore also introduced the Viable Capital Company Structure in 2020, a vital legislation to enhance investment funds and extended it to single familyoOffices. According to the legislation, a licensed Single Family Office that offers fund management services, or a single family office that is exempt from licensing, is considered to be contributing to Singapore's fund tax incentives, under the Singapore Income Tax Act (Cap 134). A Single Family Office that provides wealth services to one family is exempt from regulation and if they have a single local director– can be established with minimal requirements. Since single family offices do not manage third-party money, they are not required to register with the Monetary Authority of Singapore (MSA).
Prospering life quality
Singapore offers a multicultural and multi-racial society that includes diversity, which offers a wide talent pool available for family offices. With a world-class education system, the country attracts wealthy families that relocate here to provide their children with a well-rounded education for their children. Moreover, having access to a highly-educated workforce in sectors, such as finance, accounting, and legal services is a key factor that draws family offices here.
Strategic geographical location
Singapore is also a cultural hub; many Singaporeans are bilingual because of the country's bilingual education system and are taught Malay, Chinese, and Tamil languages apart from English. This has provided Singapore with a unique advantage that attracts investments and talent from Asian countries, such as India, China, and Indonesia.
Apart from this, the country is also a major transportation and logistics hub that provides flexibility and access for family offices seeking access to the Asian market.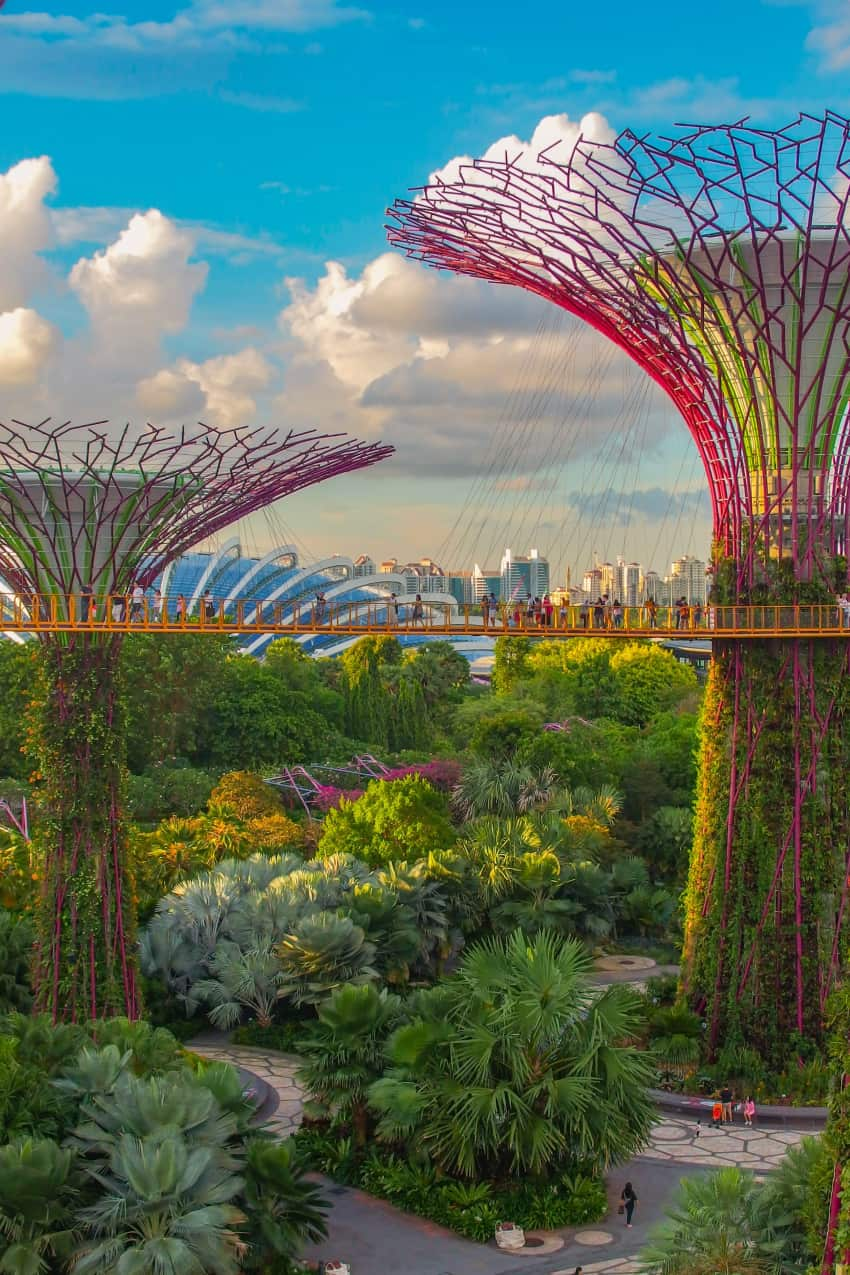 The largest family offices in Singapore
Due to these many reasons, Singapore has become the ideal spot for family offices. Keeping Singapore's fostering environment in mind, here are the 15 largest family offices in Singapore:
Tolaram Group is a Single Family Office and was founded in Indonesia in 1948 by Kanchand Vaswamni, which began as a tailor shop in the name of Seth Tolaramy, who was a physician in Sindh before the partition of India. With an estimated value of $1.8 bn, the Tolaram Group actively invests in industries, such as digital services, energy, real estate, textiles, infrastructure, and fast-moving consumer goods.
Established in 1955, by Sir Y.K. Pao in Hong Kong, Golden Alpha is a single-family office that represents the investments of the Sohmen family. The family office acts as an investment team for the family's activities, and partakes in investments directly and externally through fund managers, with both public and private investments.
As a Single Family Office with its headquarters in Singapore,  AJ Capital Singapore was established by Ben Weprin in 2008, with Abhinav Jhunjhunwala as its CEO and managing director. The family office manages a number of global strategies that bring in capital, such as commodities, fixed income, private equity, and venture capital. The firm is also in the process of launching a $100m fund that will be lent to businesses in the healthcare and educational sectors in Asia.
Previously founded by Matterhorn Advisory Singapore in 1999, a licensed boutique fund manager, Nair now manages the wealth of Vinod Nair and his family. As a Single Family Office, Nair Pte focuses on a broad variety of themes, such as emerging markets and concepts. As a multi-strategy asset manager, Nair Pte Ltd focuses on India, US, and European equities with a strong focus on ethical companies.
Established in 1832 in Bombay (now Mumbai), Sasson Investment Corporation or SassCorp is the operational platform and single family office of the Sassoon family throughout America and the Asia Pacific with an annual revenue of less than $1m. The family office specialises in new investment fund managers, and invests in areas, such as the food and beverage, retail, technology, education, and real estate industries.
Founded in 2016, the Tsao family is a Single Family Office that manages its assets and investments through the Tsao Family Office, with Bryan Goh as the CEO.  Apart from being active in philanthropy, their investments focus on fixed income products, global equities, and private markets, such as real estate and credit in private equity.
Founded in 2002, by Steve Melhuish, the Rumah Group is a Single Family Office that focuses on being a sustainable business and remains active in philanthropy. The Singapore division of asset management invests in private equity and real estate. The family office is also active in areas, such as impact investments to tackle climate change and environmental degradation.
Taurus Wealth Advisors is a multi-family office and wealth management company that offers family office services to HNWI and families. Founded in 2008, by Mandeep Malwa, also the current CEO, the company has family offices in Singapore, Dubai, and Zurich. With $3 bn in AUM, the family office invests in private equity, risk management, and tax advisory.
Founded in 2016, Prime Asia is a multi-family office and asset management company that offers family office advisory services, with Tan Edwin as the CEO. The firm's values include benevolence, commitment, and integrity. With over $1 bn and more than 15 client advisors, their services include investment consulting, strategic planning, family affairs, and wealth & tax planning.
Founded by the Tolaram Office in 2015, Maitri Asset Management is a multi-family office located in Singapore that focuses on investment management solutions. The firm was the first multi-family office to secure a B Corporation certification in Asia, and has also won an award for the 'Best ESG Manager' in 2022.
The RheinGold Family Office is based in Boulevard, Singapore. It was established in 2020, by Yolanda Dai, and Steve Holdener and serves HNWI and their families.  The multi-family office is actively philanthropic and focuses on Venture Capital Companies (VCC), along with asset management, portfolio management, and financial advisory to the family members.
One Rock Investments is a fund management and multi-family office boutique firm. The firm was founded in 2010 by Michel Della Libera, also the current CEO of the firm. It supports the professional management, growth and preservation of family wealth and philanthropic needs.
Singapore – the ideal spot for family offices
With some of the largest and most reputable family offices, Singapore has become the ideal spot for family offices that want to expand their portfolios, dive into international jurisdiction, and grow with low tax returns. As Asia's family office hub, Singapore attracts family offices with their excellent talent pool, efficient policies, strategic geographical location, and great quality of life that offers a vibrant environment for family offices to start up, thrive, and grow.