Masttro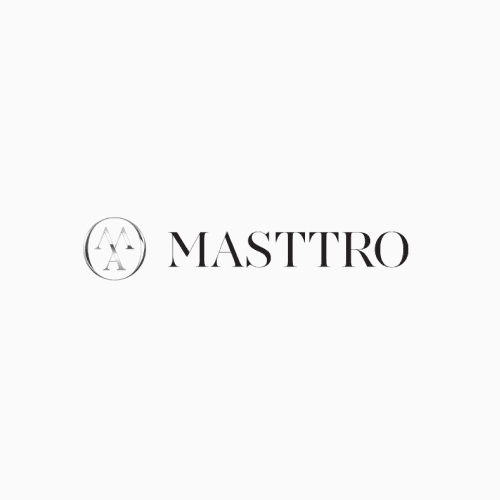 Category
Consolidated Reporting
Country
United States of America
Visit website
Masttro connects the entire wealth management ecosystem, providing a single source of trusted information for family offices to rely on.
With a real-time, customizable view of the complete balance sheet, Masttro gives family offices the information and unique insights they need to drive value and protect their total estate. The global platform provides financial data aggregation, advanced wealth reporting and analytics, estate mapping tools, contact and digital document management, integrated general ledger, secure communication portal, portfolio management, and the automation of family office operations – all protected by its advanced, military-grade security framework. Its intuitive interface makes the complex simple. All the details you need are in one place—from a big-picture view of the estate across geographies and currencies down to the most granular details.  Masttro serves clients across 24 countries with offices in Switzerland, the U.S., Mexico, and Chile.
What sets Masttro apart?
"Masttro's intuitive interface makes the complex simple. All the details you need are in one place—from a big-picture view of the estate across geographies and currencies down to the most granular details—protected by its military-grade security framework.  The platform is uniquely designed to restrict Masttro's access to client data to provide unparalleled data privacy."
Product
Get an overview of what this software does.
Main tasks
Consolidated, 360-degree view of total net worth (full balance sheet)
Data aggregation & management
Estate mapping
Portfolio analysis
Consolidated reporting
Document & contact management
Top features
Data aggregation (direct, server-to-server feeds to more than 400 custodians globally)
Portfolio analytics ('slice and dice' data interactively)
Estate mapping tool (patented)
Military-grade cybersecurity and data privacy standards
Standardized and customized reporting
Cash projection
Multi-currency
Compliance center
Portfolio management
Track banking relationships and fees
Artificial intelligence-enabled document reader for private equity
Communication portals for within the family and with trusted Advisors
24/7 alerts and monitoring functionality
Integrated general ledger
Property management system
Simple and efficient onboarding process
Mobile and tablet apps
Document & contact management
Assets supported
Bankable assets
Private equity
Hedge funds
Real estate
Fixed income
Equities
Private direct company
Rare collectables
Cryptocurrencies
Security
Military-grade infrastructure
Encryption keys
Data stored in an independent Tier 4 data center in Geneva with a redundancy site in Lausanne
ISAE 3402 Type II certified operating data center
Advanced Encryption Standard 256
Ecosystem
Proprietary integrated wealth technology solution
Integrations
Complimentary software by either push or pull data aggregation
Accuracy
Machine learning and artificial intelligence
Direct server-to-server connection
Multi-currency
Set multiple base currencies
Separate holding level p&l from currency p&/l
Based on transaction data
Key Company Info
Have a look at the company, clients and references to learn whether this is a match for you.
Incorporated
Switzerland
United States
Mexico
Chile
Locations
Zurich
New York
Miami
Los Angeles
Indianapolis
Mexico City
Monterrey
Santiago
Top 5 Markets
North America
Europe
Latin America
Middle East
Total AUM
Masttro's platform is uniquely designed to restrict Masttro's visibility to client data, including client assets, as part of its award-winning data privacy standards.
Focus
Single-family offices
Multi-family offices
Individual wealth owners
Private banks
Registered investment advisors
Broker-dealers
Trust & estate companies
Asset managers
Serves also
Fund managers
Financial advisors
Banks
What Masttro's clients say?
"Our private wealth clients and family offices are extremely demanding and thanks to our partnership with Masttro, today we can support our clients' needs with state-of-the-art wealth technology that offers our clients a true comprehensive and holistic vision of their assets."
Head of Technology, Private Wealth Management division of Global Bank
Support & services
Learn what support and services you can expect
Support options
Dedicated contact
White-glove on boarding
Ongoing client service.
Pricing of support
One-time onboarding fee
Ongoing client support included in annual license
Onboarding
Dependent on client and scope of project
6-12 weeks on average for single-family office clients
Customisation
Custom reports
Custom estate structures
Reporting currency
Platform colors and logo (white labeling)
Bespoke development
If a bespoke development is needed and viable, Masttro can work with the client to fully understand the request and have it developed.
Wondering how Masttro compares to other companies?
We also reviewed some other Consolidated Reporting Providers
Simple solutions for complex times.